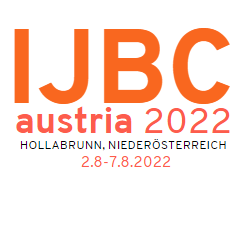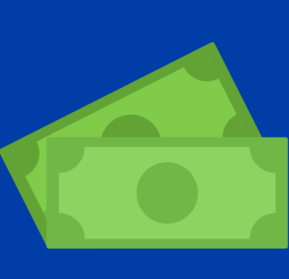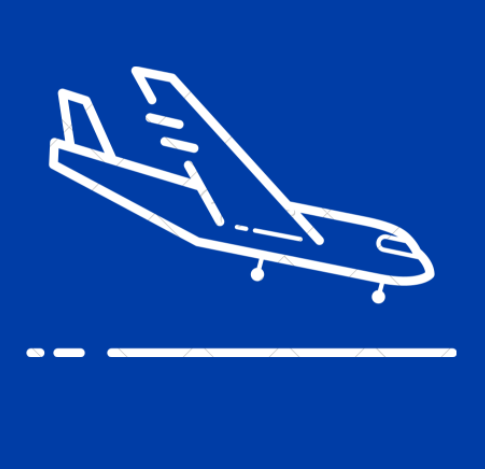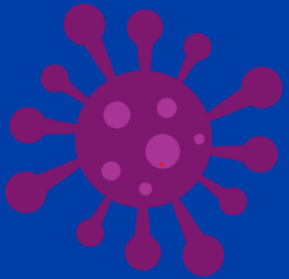 Arrival
on the campsite
JBer expected to arrive on the 2nd of August between 4.30pm & 5 p.m. CET
Departure from the campsite

on the 7th of August right after breakfast- your flight should be after 12pm!
Participation fees: EUR 250, including accommodation and meals.
Note: If you cancel after signing up for IJBC, you still need to pay the fee of EUR 250. Given the late stage of planning, there will be no refund possible. For now, we can't promise financial aid/ scholarship for travel or participation fees, but we are trying our best to make this available and will let you know ASAP if this is possible.
Last mile
: 15 minutes walk to the Campsite
train lines direction
Hollabrunn
S3 every hour at XX:27 from "Wien Hbf" (Vienna main station) or XX:33 from "Wien Mitte" station
REX-3 every half-hour at XX:20 and XX:50 from "Wien Hbf" or XX:26 and XX:56 from "Wien Mitte"
You will have to be
fully vaccinated against Covid-19 or recovered from a Covid-19 infection
to attend IJBC 2022! If there is documented reason for this being impossible, please do get in touch with the Staff Team at their
contact eMail address
. You will have to arrive with an
officially confirmed negative Corona test
(PCR not older than 48 hours; Antigen not older than 24 hours).
Registration and Fees
1
How do I register for the event?
Simply by using the registration form on our event page
here
Note
, that JBers need to apply as per the application rounds defined by the EJB Team. Get in touch with your NJR about this.
2
What registration platform is used?
We use the CISV International website platform for registration. We do not use the formerly known registration tool for CISV RTFs and Events ("certain").
3
Am I immediately accepted after registration?
No. You will receive an eMail approving or rejecting your registration. Remember, registration of JB must follow the application rounds set out by the IJRs.
4
How am I to pay the fee?
Each participant is personally responsible for paying their participation fee, and shall do so by transferring the amount to their National Association or Promotional Association.
5
When will I have to pay the fee?
Immediately after your registration has been confirmed by the staff. No cash payment will be accepted on the campsite. No late transfer will be accepted.
6
How will you know that I have payed?
Confirmation of participation will be sent out to participants, NJRs, NA Representatives, National Secretaries and National Treasurers to ensure all parties are aware of the need to pay the participation fee. Based on the official participation list, each NA/ PA will later receive an invoice for the participation fees of its delegation.
7
Will I need extra money for ... ?
Yes. For Austrian public transport. And for your
Campshop
, of course. There will be only cash payment at the campsite. If you have any questions on this topic, please don't hesitate to contact
the Home Staffs
or
the IJRs
.
8
Will I be able to pay cash?
Not the fee. The campshop: yes. Please bring enough cash for the campshop with you, so that will be no problem afterwards.
9
What is the latest possible date for registration?
We do not care as long as you are able to manage to register, receive approval by time, pay the fee, fill and submit all necessary forms and book your travel right on time. Don't be too late with any of these actions.
Travel to and from the Event
1
What is the best way to travel to the event?
By train (for sustainability reasons, to begin with). (Night) trains are offered between Vienna Main Station ("Wien Hbf") and several European cities. "Wien Hbf" is the perfect stop for onward travel to the Campsite (or any destination upon departure).
2
Where can I check Austrian trains?
Austrian Railway "ÖBB" offers a
website
with a search engine for trains. The
Nightjet page
offers information about ÖBB night trains across Europe.
3
If I have to fly, how do I get around?
Austrian Railway "ÖBB" offers Railjet trains ("RJ" or "RJX"), City Airport Trains ("CAT") and the "S-Bahn" (S7) from/to Vienna International Airport (VIE). RJ, RJX and CAT are fast trains. RJ and RJX take you to Vienna Main Station only. CAT takes you to station "Wien Mitte"; S7 is slower, takes you also to station "Wien Mitte" but with easy short-way connection trains to the campsite. Be sure to look for S3 or REX-3 (direction: Hollabrunn) at "Wien Mitte" (see travel hints above on this page).
4
What is the airport code for flight bookings?
VIE
5
I need a VISA for Austria? How do I get one?
Get in touch with the staff
team and ask them for the Visa application form. You will receive a form to fill including instructions which explain the details. You will have to return the form filled and signed and will then have to wait to receive your Visa application code. So, be sure to start this process early.
6
I do not need a Visa but only an Invitation Letter for crossing borders. How can I get one?
Get in touch with the staff
team and share your name and passport number with them. You'll then receive the letter with your data and signed by us.
7
For which countries are there Covid-related travel restrictions to Austria?
For any travel restrictions other than Covid-based, please check with your Chapter or NA Risk Manager. For Covid-related travel restrictions to Austria which we know of, we are providing support in section "Covid-safety" below.
This information is provided to the best of our knowledge. Neither CISV (International nor Austria) nor the staff team nor any CISV body shall be held liable for the information given here.
8
How can I reach you in case of an emergency?
Please contact the homestaff via: ijbc@cisv.at.
Travel Insurance and risk-based cancellation
1
When is the latest possible date IJBC may have to be cancelled?
This cannot be foreseen. We are assessing the risk situation (at least!) on a monthly basis. However, even with the best assessment, a change of situation can cause last-minute cancellation. We're still in a pandemic!
2
Does the CISV Travel and Medical Insurance apply?
No. This insurance automtically only applies for official International CISV programmes.
3
Do you reimburse travel cost when the event has to be cancelled?
No.
4
Do you reimburse travel cost when I cannot attend because of changing travel restrictions?
No.
5
Should I book a travel insurance myself?
Yes. We definitely advise to do so.
6
Where can I get help in Vienna to find the right train to Hollabrunn?
We are offering to meet and direct you. The meeting point is "Wien Hbf" ("Wien Hauptbahnhof" – Vienna Main Station) in front of the Lion Statue (at the main entrance)
Meeting Point for you will be on the 2nd of August at 3pm.
Please be on time and bring a valid ticket to Hollabrunn Bahnhof.
Covid safety, Forms and my data
1
When will Corona rules be final?
Never, unfortunately. However, we assume that travel restrictions will not change anymore now.
2
Covid vaccines and tests - what are the rules?
Covid rules for Austria can still change, but we do not assume so anymore. We are doing our best to set rules to allow attending the event for as many as possible. We are at the same time bound by pandemic laws possibly being adapted per the development of the pandemic.

Following are Covid Rules and Regulations for the Event:
You have to be fully vaccinated or recovered from a covid infection. The standard to which you are vaccinated must align with the guidelines of your home country. This is a compulsory requirement in order to attend. The only exception is when a participant is medically exempt, without access to a recognised vaccine of the host country, or has recovered from COVID within 6 months. Any reason for not being fully vaccinated can now be explained on the health form on myCISV and evidence for the lack of vaccination such as medical notes can be uploaded here also.
3
Where is my registration data stored?
Your data is stored in the CISV International website platform. The platform is secured and covered by the CISV International Privacy Policy. For approval of registration and for the management of the event, data will be shared with the home staff, facilitators, the NAR Beamers and the EJB Team. Data will only be shared via secure CISV platforms.
4
What forms do I have to fill and how?
After successful registration and approval of the same, you will be assigned to the event on
myCISV
. For filling your forms, sign in to
myCISV
, find the event in
My Programmes
and check the
"Forms" tile
on the Programme Overview page for the forms to fill.
Help for myCISV
can be found
here
.
5
Which countries have Covid-related travel restrictions at the moment?
To support you, we are listing countries here which we know of having additional travel restrictions to Austria. We strongly advise to consult your responsible CISV Risk Manager about any relevant travel information for Austria.

Travelling into Austria directly from one of the below listed countries is forbidden unless you are
- an Austrian citizen,
- a citizen of the European Union (EU) or the European Economic Area (EEA or EWR) or Switzerland
- permanently living in the EU or EEA or Switzerland

As of Jan 24th until further notice, NO COUNTRY is listed in this category.

In the event of coming from one of the listed countries and falling under the exceptions above, (at the moment) you need to have a official certificate of vaccination or recovery, a negative PCR test and you would have to quarantine for 10 days and released only after 5 days given a Corona test proves negative.

This information is provided to the best of our knowledge. Neither CISV (International nor Austria) nor the staff team nor any CISV body shall be held liable for the information given here.
6
Covid Testing: What rules do I have to follow? What possibilities do I have?
As said in answers above, you have to present a valid negative test result (in addition to your certificate of vaccination or recovery; PCR not older than 48 hours; Antigen not older than 24 hours).
-> Vienna International Airport offers the following testing possibility:
https://www.viennaairport.com/coronatest
-> The City of Vienna offers the following possibilities (still for free, at the moment of writing this FAQ-answer):
https://www.wien.info/en/travel-info/corona-information/testing-options-vienna-guests-388220
Beware, that test results may be delayed with these possibilities. So, if after arrival you proceed directly to IJBC check-in, have a test result ready from before your departure to comply with our rules (tests in the City of Vienna sometimes provide results within some hours, but this cannot be taken for granted; please read the details on the links provided). You will also be tested during the event. This is just a precautionary measure.
We cannot let you into the IJBC facility if you do not present a valid, compliant negative test result.
7
What if i get tested positive for Covid-19 during my stay in Austria?
- You will have to quarantine (isolate) until your PCR Test shows that you no longer are infected with Covid-19 (recovered).
- You can make this Test no earlier than 5 days from your first positive Covid-19 test result and only when there have been no symptoms for at least 48 hours.

Quarantine (isolation):
- You have to be in an isolated room until tested negative
- We will have rooms on the campsite for the purpose but cannot guarantee for one to be available at the time.
- Therefore, it may become possible to be quarantined at a hotel suitable for this purpose.

Length of quarantine:
- The length of the quarantine period can be longer than the IJBC event itself.
- Latest after the Workshop we cannot provide you with housing possibilities, so you would have to quarantine in a hotel for sure. We will of course assist in directions and transportation.

Costs of quarantine:
- Any costs arising due to a positive Covid-19 test (e.g. hotel costs, missed filghts, etc.) cannot be paid for by CISV Austria!
8
What are the most important Covid measures to follow for attending IJBC?
During most of the time you might be wearing a mask.
Please bring at least 5 FFP2 Masks with you, so we can ensure everyone has enough to change during the day.
Bring your own Waterbottle.
Do not forget your official Vaccination/Recovery certificate and the official test you have to bring.
During the whole event we will be living in a bubble on the campsite; this means, that nobody will be able to leave the campsite
9
What are the most important safeguarding measures I need to follow?
If you have any needs in regards to health, mental health, ... or other, which you would like to address (prior to or during event), do not hesitate to message us (on the IJBC address or tell us during IJBC 2022. We obviously will handle these concerns with utmost care.
There will be no hard liquor allowed on the campsite. Do not bring any alcohol to the campsite, especially no hard liquor.